Full delivery transparency is no longer a dream, it can be your reality whether you manage your own fleet or outsource your deliveries to a carrier partner.
The power of information is at your fingertips. Delivery track and trace can be the most frustrating experience for both the customer service team working with a delivery carrier partner and also for the customers themselves.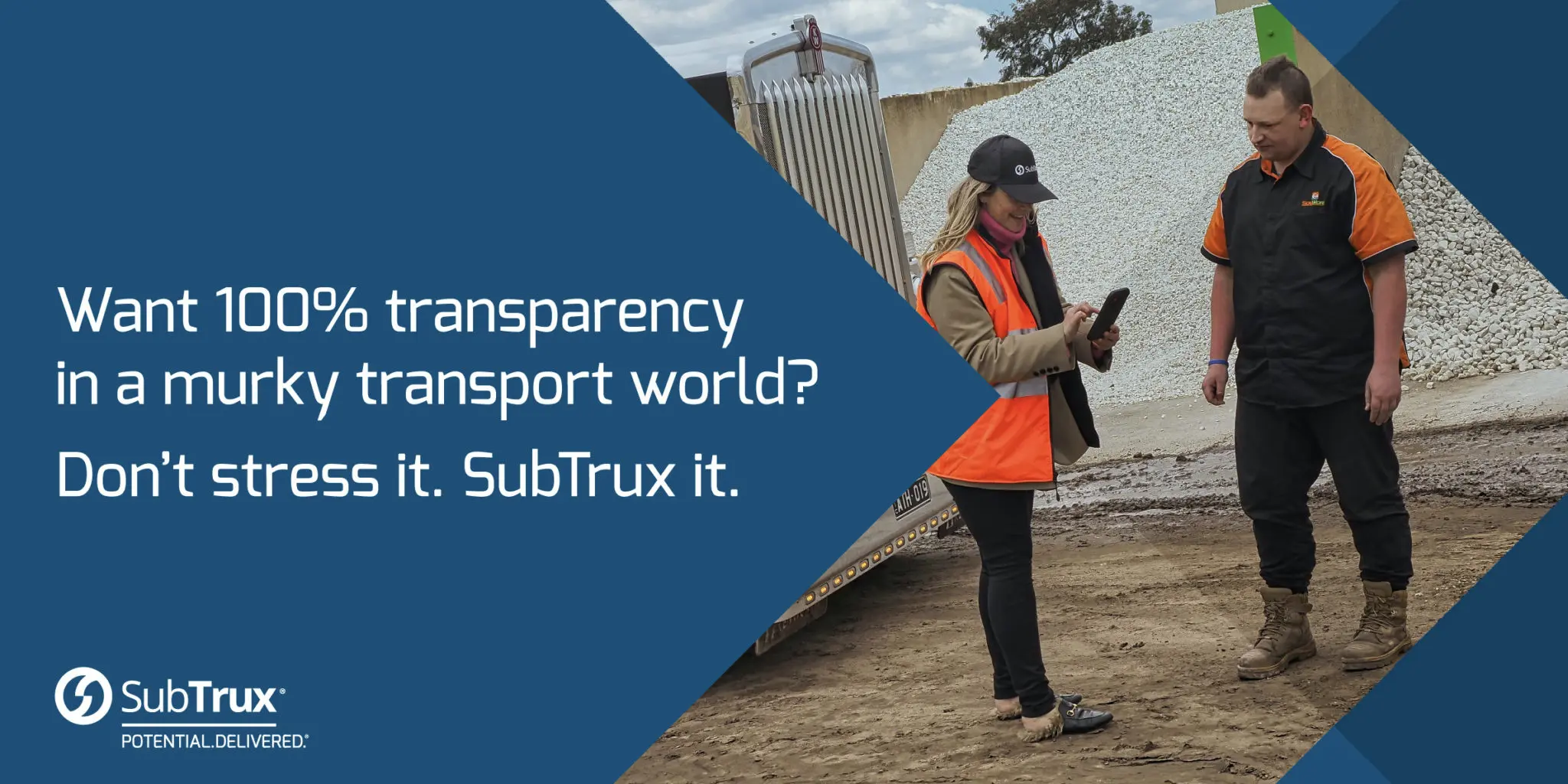 With SubTrux Delivery Management Software (DMS) you can now track deliveries that have been outsourced to your carrier partners in real time. Know where your customers delivery is and the exact time it will be delivered. Have direct access to the driver if required and all relevant documents with contactless  proof of delivery and driver ratings too! 
The future of delivery management is SUBTRUX.
Contact us today to find out how you can take your customer experience to the next level.
Drop us a line or give us a call we'd be delighted to chat about how we can transform your delivery experience.
1300 931 516
enquiries@subtrux.com
80 Market St, South Melbourne VIC 3205